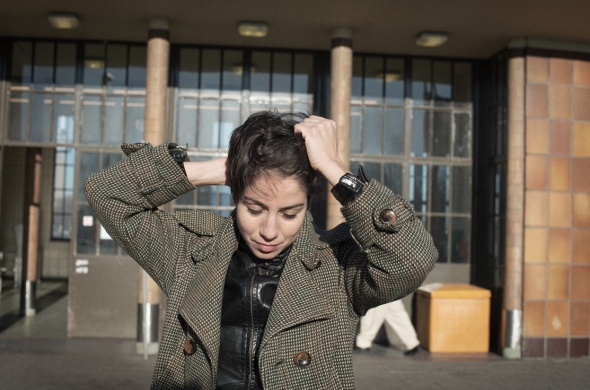 Rita Vilhena
The Portugese performer / choreographer Rita Vilhena graduated from Escola Superior de Dança in Lisbon and from Codarts in Rotterdam.
In 2005 she created a dance platform for experimental dance: Baila Louca. For seven years she collaborated with different artists to create mainly improvised pieces. Her choreographic work has been recognized as well, being awarded first prize in 2012 in the Solo Dance Contest of the Gdansk Festival Dance for her solo "If you tell him everything how can you suffer?" in 2012. In September 2014 she presented her new project Emergency Plan based on a contemporary theatre ritual. In March 2016 she worked with Lígia Soares in the performance The Lung.
De uit Portugal afkomstige danseres Rita Vilhena is de artistiek leider van Baila Louca, een onafhankelijk platform voor de geïmproviseerde dans in Rotterdam. Baila Louca heeft diverse improvisatiesessies, workshops en voorstellingen georganiseerd en vele open podia gefaciliteerd en geïnitieerd, op andere dan de gebruikelijke theaterpodia.