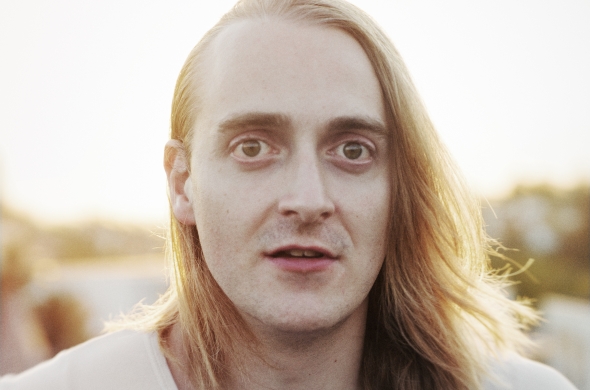 How Thomas Came to Rule the World
| | |
| --- | --- |
| Concept en spel | Thomas Dudkiewicz |
| Vormgeving | Marijn Alexander de Jong |
| Geluidsontwerp | Tomas Loos |
| Kostuumadvies | Martina Bauer |
| Eindregie | Ludwig Bindervoet |
| Productie | URLAND, Productiehuis Theater Rotterdam |
"What I am about to attempt can be interpreted by some as the end of humanity.
It's not. It's the end of humanity, as we know it."
Ever since I was little I always felt out of place. Like I didn't belong.
I could no longer continue as I was going.
I felt endangered in my freedom
and started to deny the freedom of others.
I needed to be connected. I needed to be freed from myself.
In that pursuit of freedom I found more than I bargained for.
My ascension to the throne had become inevitable.
In How Thomas Came To Rule The World
he will go back to where it all began.
The Big Bang of Thomas, king of kings.
//
In zijn derde solo doet URLAND-er Thomas Dudkiewicz een oprechte poging zichzelf - en daarmee de wereld - te definiëren. Thomas zoekt in deze krachtige vertelling de grenzen op van het voorstellingsvermogen. Hij wil een nieuwe staat van 'zijn' vinden, die wij ons nu nog niet voor kunnen stellen. In de hoogste overtuiging dat er een universele manier is om je tot alles te verhouden zet Thomas zichzelf centraal.